Is Seeing Believing?
The Pillars of the Parthenon aren't actually straight…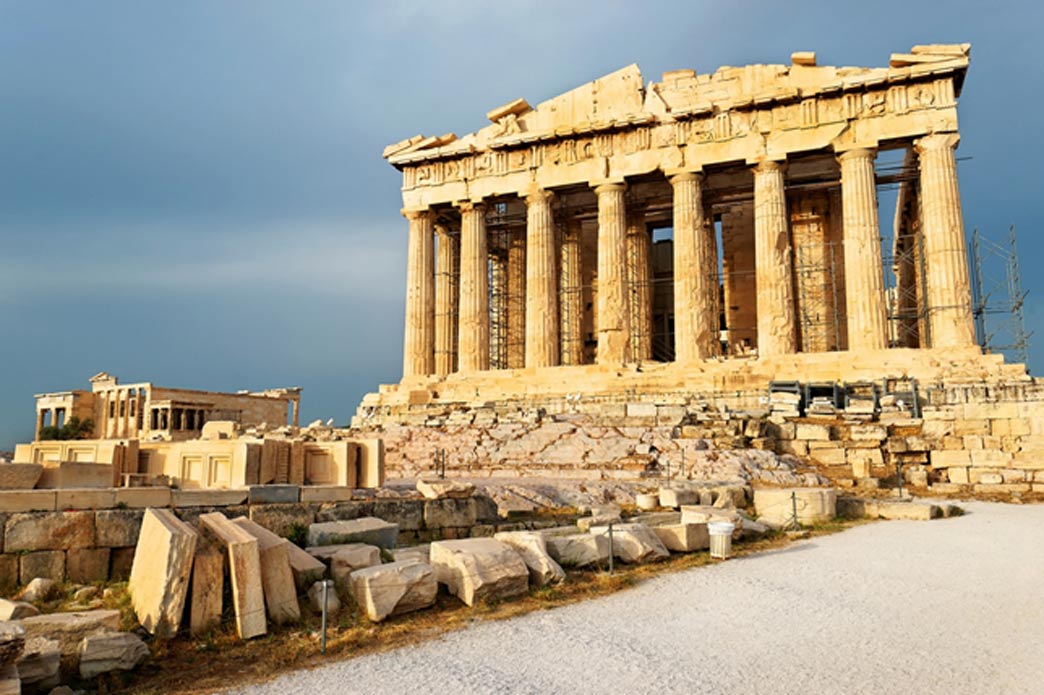 The NeXTcube wasn't a perfect cube…
And the letters I type aren't all dead flat to the baseline…

Every day, perceptive illusions are built around us because sometimes when something is constructed 'perfectly' it doesn't look perfect. If the Parthenon's columns where perfectly straight, it would not look straight. If the NeXTcube was a perfect cube, it wouldn't look like a like perfect cube. And if 'o's, 'e's, and 'a's, etc, were all aligned perfectly to the baseline, it would feel like the letters weren't even.
The point is that we don't actually see with our eyes but rather, with our brains.
If you imagine the eyes as a portal for light to be interpreted by the brain, the brain can make all sorts of conclusions on what's coming in.
The Innsbruck Goggle Experiments of Theodor Erismann (1883-1961) and Ivo Kohler (1915-1985) was a study where a subject had special glasses made that would flip his vision of the world upside down. After a few days stumbling into table tops and stubbing each one of his toes, his vision flipped to the "correct", or common way of seeing the world – still with the topsy-turvey glasses on.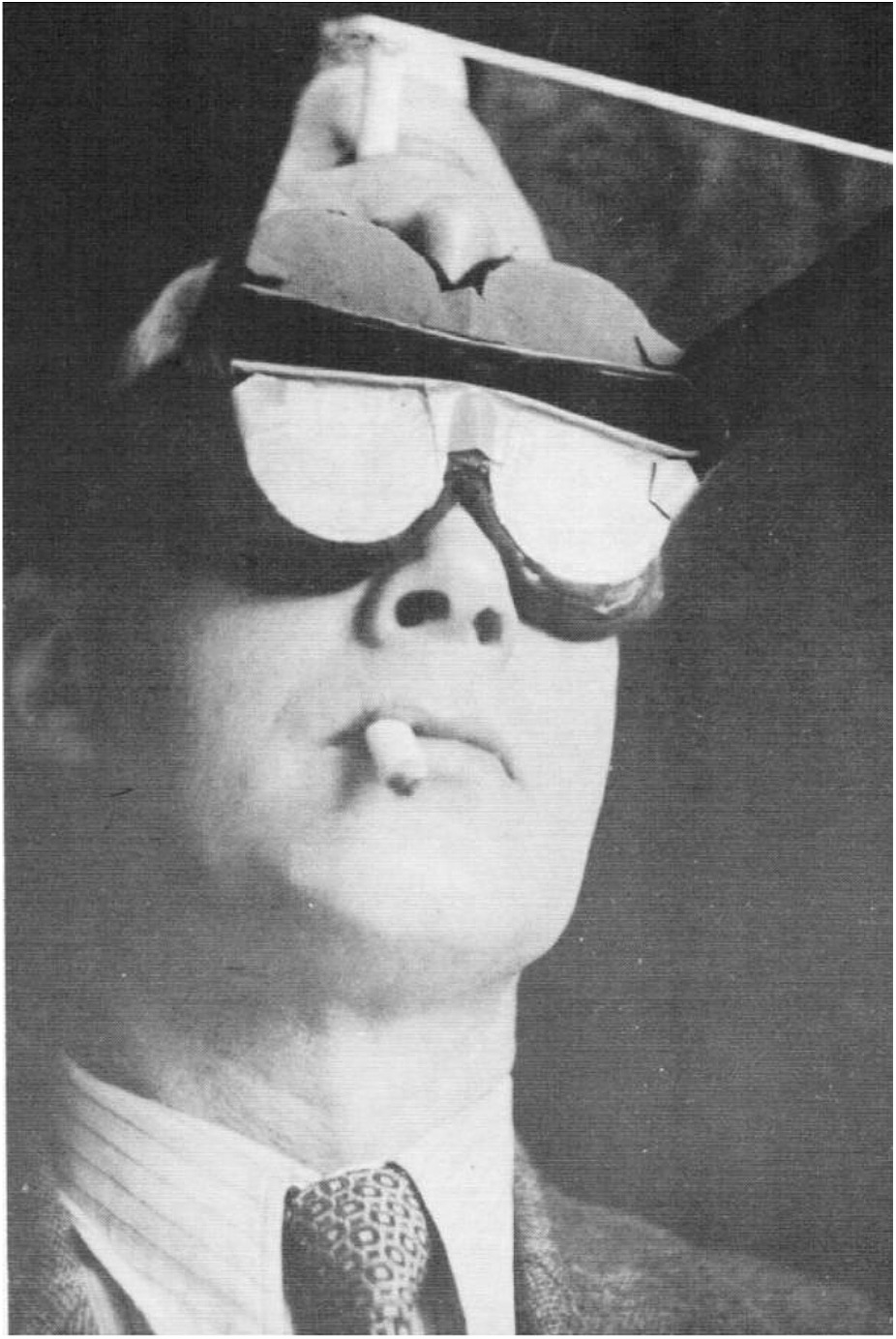 Legend
Much of the way we see is a survival mechanism honed from hundreds and thousands of years of evolution. The colours which are most vibrant to us tend to be the poisonous berries in the forest, and sharp, jagged objects aren't as naturally attractive to us as softer, rounder objects. So when continually confused by an upside-down visual stimulus, the brain instinctively and flipped it back for him. Cheers, Brain!
A very early and influential depiction of the eye gestured toward this very idea. The philosopher and natural scientist, René Descartes, famous for his existential quote, "I think, therefore I am" (1637), was obsessed testing whether our perception of the world was indeed the real world. In this diagram, he showed light entering the lens of the eye on and converging on the retina and travelling to the back of the eye.
However, he notes, this is not yet seeing. The image would then have to be interpreted, which Descartes called the sense of judgment. In fact, Descartes drew a picture of a judge to playfully symbolise this.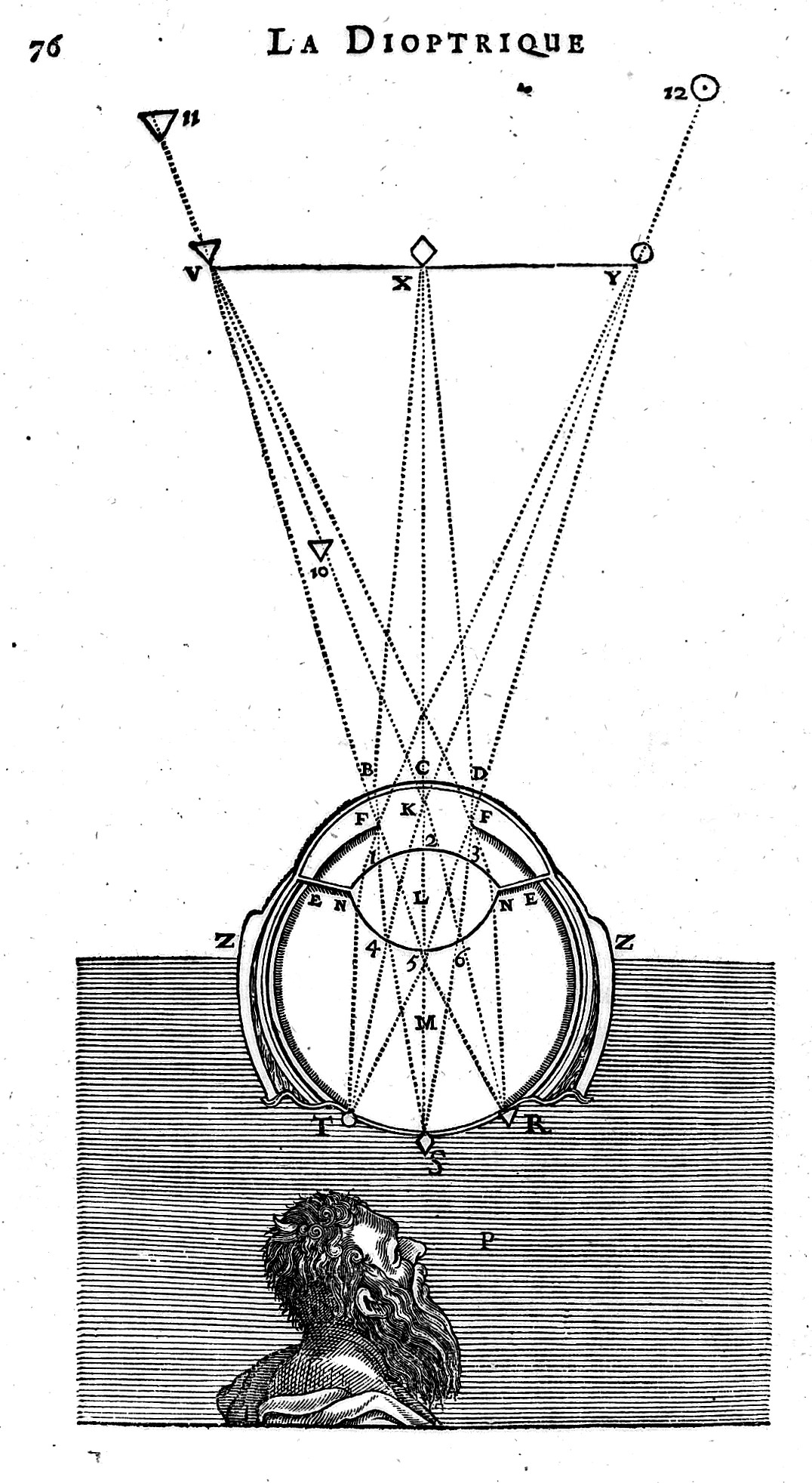 Descartes, 'Vision', from La Dioptrique – Wellcome Library, London
Of course, at this point in history, the depiction of a judge making sense of the image is merely scratching the surface of the real beast behind the eyes; sorting and bringing the confusion of light vibrations to a common and clear understanding.